Everything you need to know about Demat Account?
Post Date : March 3, 2022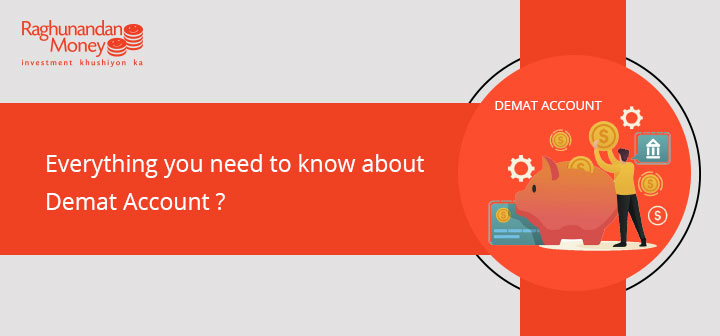 In India, if you want to own securities like stocks, bonds, and mutual funds, you need to open a demat account. A demat account is a digital record that keeps track of your ownership of tradable assets.
Demat accounts were introduced in 1996 and have since made securities ownership more accessible to a wider range of investors in India. Let's take a closer look at why you need a demat account to invest in India and how you can open one.
Why do you need a demat account? 
A demat account acts as a centralized storage of information for all your securities transactions in India. Whenever you buy or sell exchange-traded funds (ETFs), stocks, bonds, or mutual funds, the change in ownership is recorded in your demat account.
The Securities and Exchange Board of India (SEBI) requires anyone trading Indian securities to have a demat account. In other words, demat accounts are mandatory, and without one, you cannot engage in securities trading in India under any circumstances.
However, demat accounts offer more than just regulatory compliance. They provide useful features and advantages, and they serve as a permanent record of all your securities trading activities. Those useful features of DEMAT Account are : 
Safe storage: Demat accounts act as secure electronic wallets for storing securities. Investors no longer need to worry about misplacing physical certificates, theft, or fraudulent exchanges of their stocks and bonds. Demat accounts also eliminate the risk of fake signatures on physical certificates.
Instant transactions: With a demat account, securities transactions are processed immediately. It allows investors to convert their physical share certificates into digital form and vice versa seamlessly.
No extra charges: Investors can trade any type and volume of securities they prefer without additional paperwork costs or stamp duty charges. This is unlike physical certificates, which incurred such charges. This freedom enables investors to trade without worrying about the quantity of their securities.
Market information: Once you have a demat account, you gain access to useful market information like live price charts and investment comparison tools. This information helps you make informed trading decisions.
No minimum requirements: Demat accounts have no minimum balance or minimum trading requirements. This flexibility benefits inactive or long-term investors who don't engage in frequent trading. Investors can also freeze their demat accounts for specific periods to control the flow of credits and debits.
Guide on how to open a demat account: You can open a demat account with a central depository such as the National Securities Depository Limited (NSDL) or the Central Depository Services Limited (CDSL).
Depository participants (DPs) act as intermediaries between the depository institution and the investor. DPs like RMoney approved by SEBI.
Investors can open demat accounts with DPs without worrying about the security of their investments. DPs are appointed by central depositories only after obtaining a Certificate of Registration from SEBI.
Learn all you need to know about Demat Account here https://bit.ly/3KVYvP0