Happy Service
At times, you need personal attention. If the market doesn't behave the way you want it to, you wish there could be someone helping you understanding the markets better.
Well, not just random Research Tips or Calls, what you really need is a personalised analysis of your portfolio ; what you really require is the confidence to trade in any market situation.
Since you don't mind going a bit extra, so you also need extended trading limits. You simply cant afford not to trade because of less margin or funds available in the account.
In short, you want a personalised service in case of Need. A service is Need is a Service indeed !
Customized Services + Customized Brokerage = Happy Service
Get Quick Assistance call Now at 08047485356
×
Upload Contract Note
Open Paperless Free Online Demat & Trading Account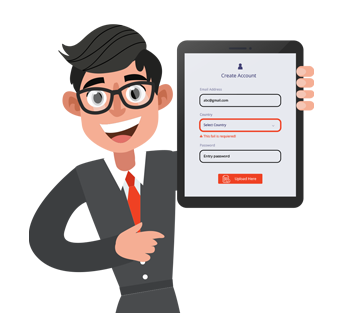 Upload Contract Note & Get 20% Discount on Brokerage
Open Paperless Free Online Demat & Trading Account


Negotiable
Brokerage

Customized brokerage
Plan as per your need.



Free Demat & Trading Account

No Annual Charges for
your Demat & Trading Account



Free
Call n Trade

8:00 AM to 12:00 AM
Morning to Midnight



Need Based
Limits

Flixibility of Margins
whenever you need it



Best in
Class Research

Research, Tips & Advice
at No extra cost



Ultra fast Trading
Software

Get lightning fast trading
software for FREE



Personalised
Dealer

Talk to your dedicated
dealer everytime



Among top 5 brokers

MCX - NCDEX
Among top Volume makers



Award Winning Broker

Times of India - 2016 Best
Financial Services Provider
Service means Personalised Care and that requires us to custom the offerings to your taste. The brokerage plans start from .25% & .025% / Rs 50 per lot in case of options.
Tell us your trading pattern. Let us know your preferred product which you trade, and get even more attractive brokerage rates.
If you are looking for flat brokerage plan, we offer discount brokerage coupled with host of services.