When Will I Get My Shares/Money?
Post Date : April 26, 2022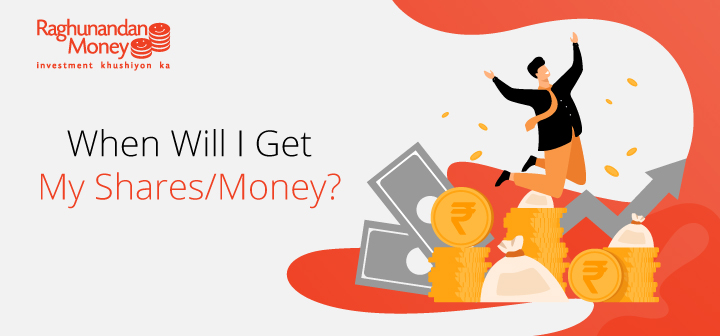 Scenario1- Internal Process As Per T+2 Basis
Internal short settlement is a special case scenario wherein both, the buyer and the seller, belong to the same broker. In such a case, the short delivery is settled internally by the broker. The settlement here is done among the broker's clients instead of the exchange through a buy-in auction. If there is any short delivery, the funds will be credited to the buyer against shares and funds will be debited to the seller on T+2.
Scenario2- Settlement Done By The Exchange As Per T+3 Basis
In case shares are not received from the exchange on T+2, then settlement (via funds/shares) is done by the exchange on T+3 (except for the 'Z' category & to trade share).