What Is StockAnts?
Post Date : July 11, 2023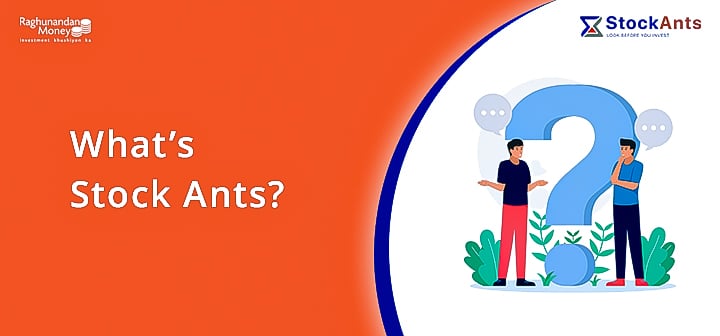 StockAnts is a cutting-edge marketplace dedicated to providing enhanced price estimates. 
Our platform actively gathers price estimates on a daily basis from a diverse range of sources, including esteemed analysts, seasoned brokers, astute investors, and even fresh insights from aspiring enthusiasts. This comprehensive approach ensures that we generate a broad spectrum of market views, empowering our community members to make well-informed trade decisions.
With StockAnts, you have the opportunity to publish your own price estimates across various sectors and stocks.
We offer user-friendly formats that cater to both short-term and long-term investment strategies, making it convenient for you to navigate and engage with the market.
Moreover, our platform enables you to review, benchmark, and share your performance with your network, fostering a collaborative environment for learning and growth.
Stay updated with the performance of your price estimates in near real time, as we diligently update prices every 15 minutes. 
This dynamic feature allows you to track your progress with accuracy and precision, enabling you to make timely adjustments to your investment strategies.
Conclusion:
StockAnts is a marketplace for price estimates. StockAnts sources price estimates every day from analysts, brokers, investors and new insights from amateurs to produce a wide spectrum of market views to enable better trade decisions for the Community.
Publish your price estimates across sectors and stocks in easy to use formats for both short term and long term investments. Review, Benchmark and Share your performance with your network.
Track performance of your price estimates in a near real time basis with updated prices every 15 minutes.
Analyze & Review your performance and Benchmark with other users and indices on parameters like ROI, Accuracy & Success Rate.