What is RMoney's Online Account Opening Process?
Post Date : March 2, 2022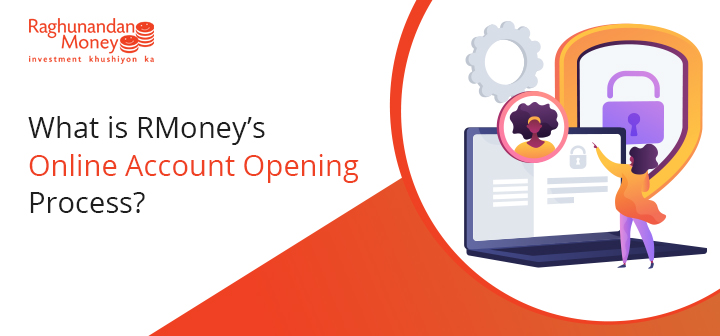 RMoney offers a simple, fast, and paperless account opening process that hardly requires 5 minutes to be completed. The steps involved in the process are simple, keeping in mind the tech-savvy needs of the current times. Here are the steps you can follow to open an Instant Paperless Demat Account in 5 minutes.
Step 1:
Visit our website www.rmoneyindia.com and look for 5 Minutes Account Opening Option


Step 2:
Once you click the 5 Min Account Opening Tab You Will get two options: Fill Online: Sign Online, and Fill Online: Sign Offline. 
For 5 Minutes Instant Account Opening choose the first option i.e., fill online
Note to Keep Your Aadhaar linked mobile number or email id handy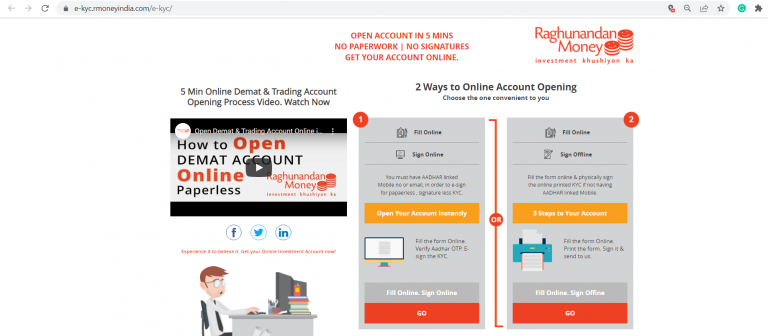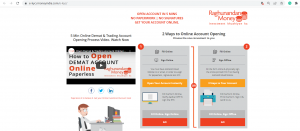 Step 3:
The next window asks you to enter your Aadhaar linked email ID and Mobile No. Enter the required details and submit.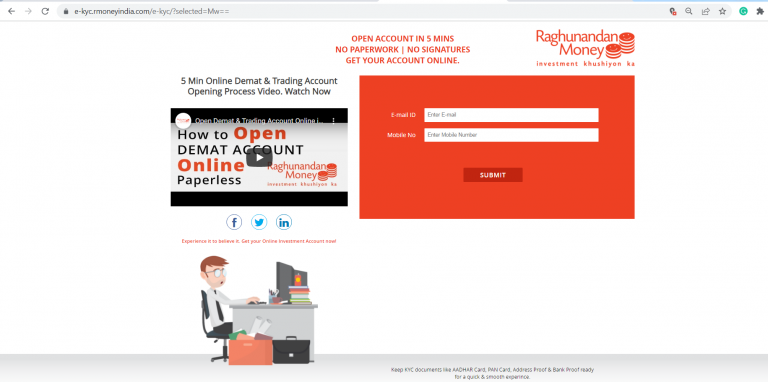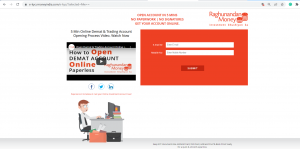 Step 4:
Next up, you'll be asked to enter your PAN Card No. and Date of Birth. Fill in the required details and proceed.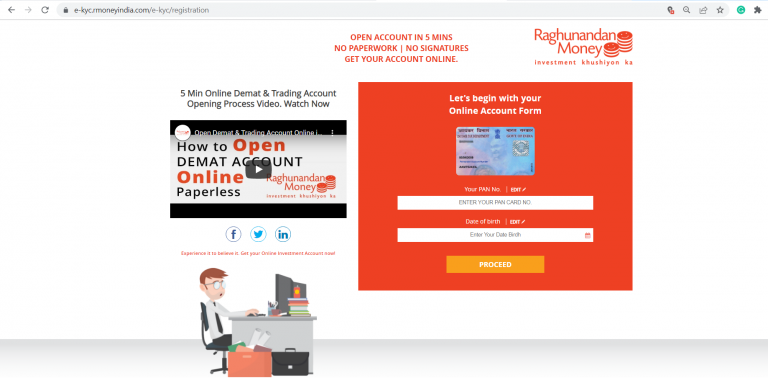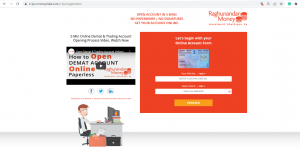 Step 5:
The following step will fetch your details provided your KRA is completed. Select your phone number and email id from the same and continue.
Enter the OTP received on your registered mobile number and proceed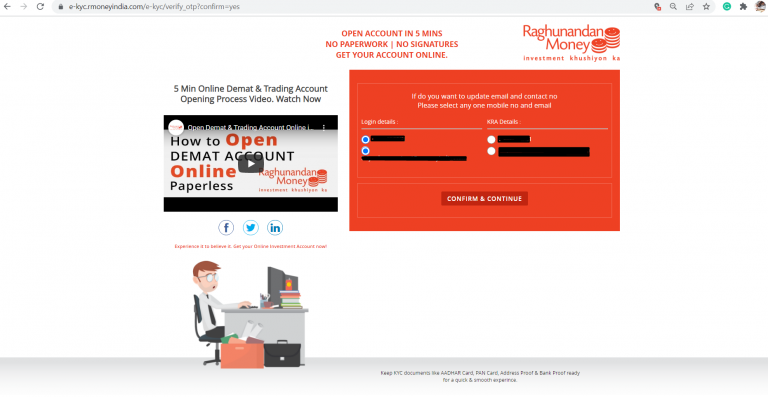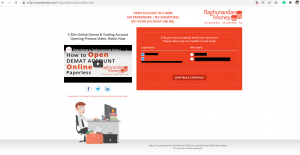 Step 6:
Once you have submitted the OTP, you will be directed to a page where you will be 
required to fill in your details. Share the required information related to:
Your Profile, Your Bank, etc.,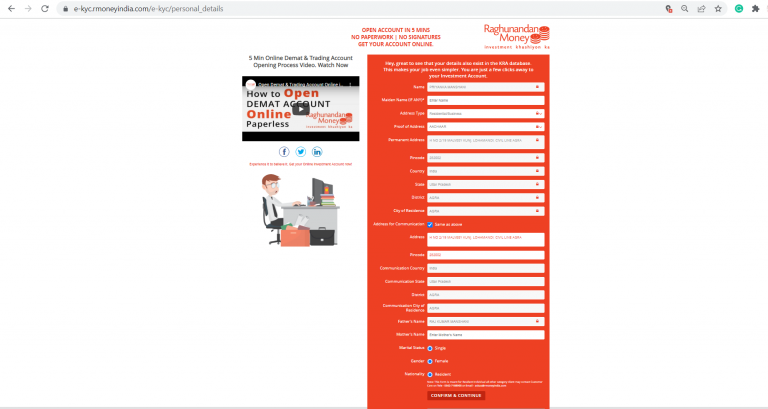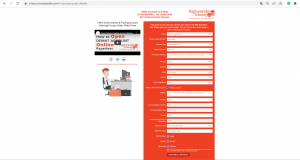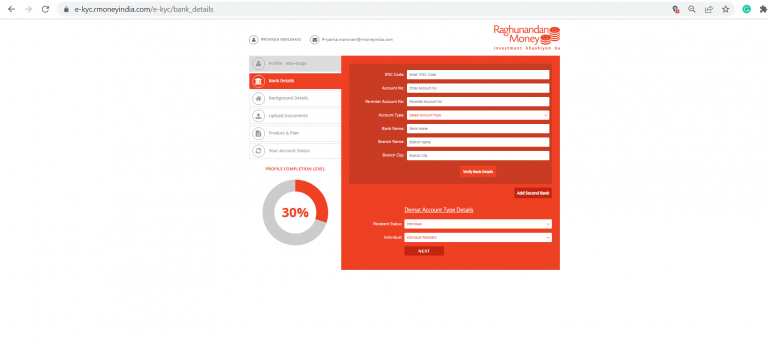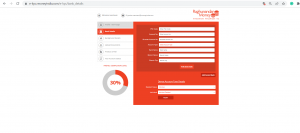 Upload your bank details, background details, Upload the required documents, and complete the process.
Select the Product & Plan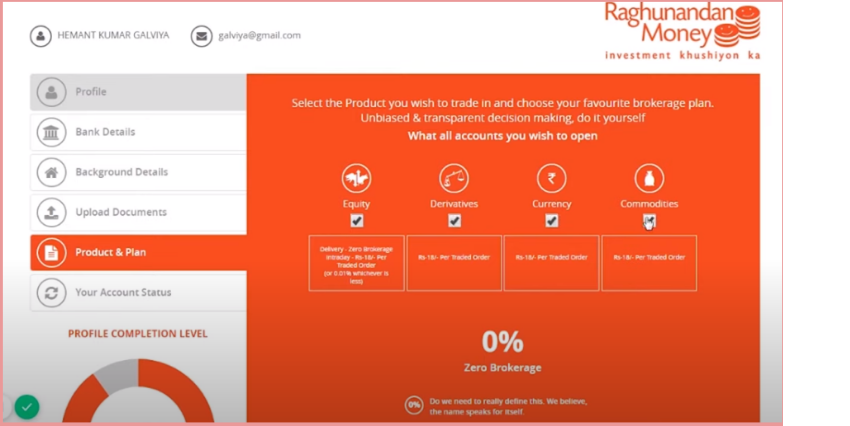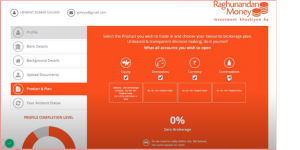 Once you submit the form filled by you, you'll be required to e-sign the forms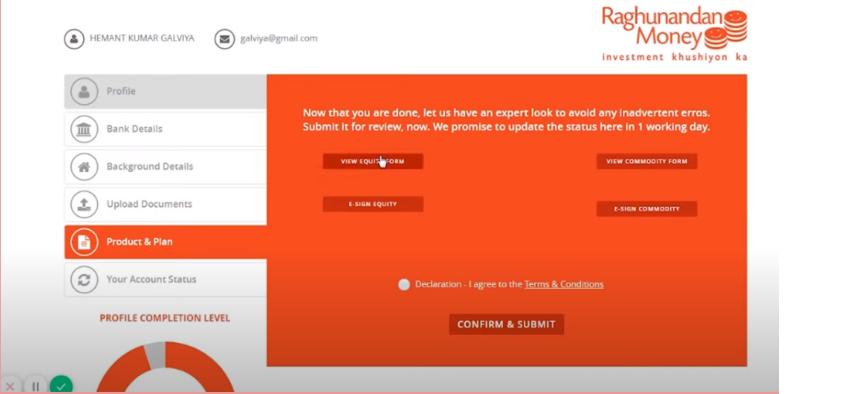 Please Note to check the forms thoroughly before submitting your e-signature
Confirm the declaration and submit your form.