What Is Offer For Sale (OFS)?
Post Date : April 25, 2022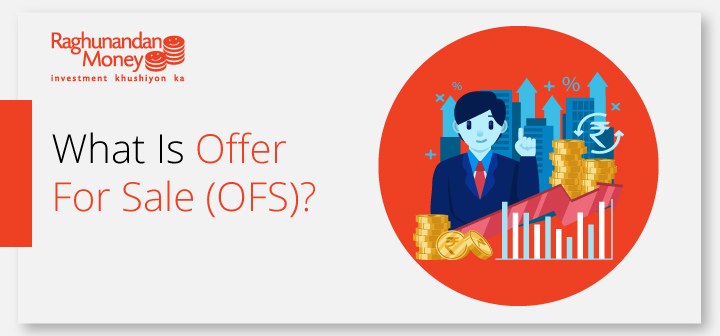 An Offer For Sale (OFS) is an easier way to sell shares through the exchange platform for listed businesses. It is a simpler method where the promoters of public companies can sell their shares and reduce their holdings. Anyone including retail investors, FIIs (Foreign Institutional Investors), companies, and Qualified Institutional Buyers (QIBs) can bid on these shares.
The OFS facility is available on the BSE and NSE. Only the top 200 companies by market capitalization in any of the four quarters can easily use this facility.
OFS bids require a 100% cash margin.
Benefits Of An OFS
Retail investors are often offered a discount on the floor price when they apply for OFS shares
It is a time-saving option for retail investors
No extra charges apart from regular STT or securities transaction charges apply for equity investment
How To Bid in OFS?
A buyer has to provide a bid in order to acquire shares. The company sets a "floor price" below which the buyers cannot place a bid. As the bids are placed, shares are allocated to different buyers. A buyer can bid for a single share in the OFS process as there is no minimum limit to participate.
How To Apply for OFS?
An individual investor can apply in the retail category of the OFS. The total bid value in this category should not exceed 2 lakh rupees, otherwise, it will become negligible. Individuals also need to have a demat and trading account in order to apply for OFS.