What Is A List And How Can I Use It While Creating A Strategy?
Post Date : April 9, 2022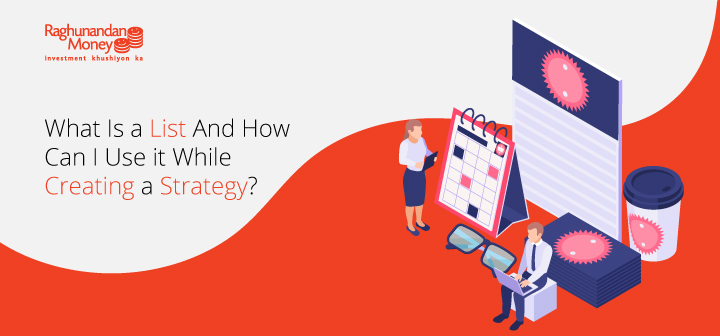 If you wish to apply the conditions to a number of instruments and not just one selected in the position builder, you can choose to use the list feature.
You can add multiple underlying in the list and you can setup the other parameters to create the instrument in the position builder.
So let's say you wish to buy an ATM call for multiple underlying, based on a condition of IV being satisfied or a certain change from yesterday's close.  So in the position builder, you select the first position with ATM STRIKE and CURRMONTH and apply that to the list. The call satisfying the condition will be bought in the strategy.