How To Use Entry, Target and Stoploss While Building A Position?
Post Date : April 13, 2022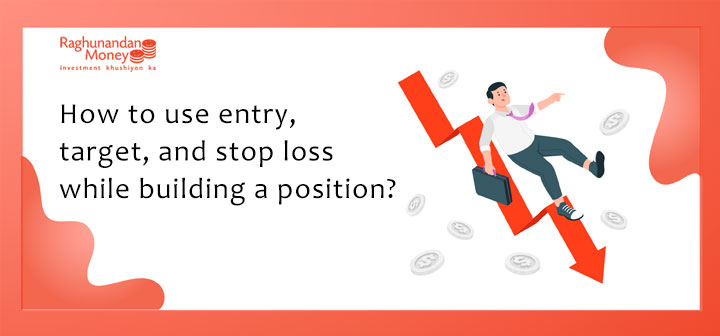 You can build a position without adding any entry/target or stoploss price. Once a condition is satisfied, the position will be taken based on your settings in the price execution section.
But, if you wish to have a specific limit price at which you want to enter the position, you can set that up in the Entry Limit Price. Consider this as an additional condition over and above the condition you have put in the Entry Condition block
When you setup a Target or Stop Loss price, we check for the Target or Stop Loss trigger price (if its not empty) and when the price is triggered, we submit a limit order as set in the Target and Stoploss price.
Eg : If you bought something for 100 and your stop loss is 90, that will become your Stoploss trigger. But sometimes you may not get a fill of the full quantity at this price, hence you want to add a buffer to exit your position even if you have to buy it back till 88 lets say. That becomes your stoploss price. Similarly for Target, if you wish to sell it at 120, that becomes your trigger price. If that is satisfied, you want to sell it at 120 or above obviously, but you are willing to exit it at 118 if you are unable to exit everything at 120. 118 then becomes your target price.
Note for Logic Checking
If type = Buy:
Stoploss Trigger < Entry Price
Target Trigger > Entry Price
Stop Loss Price <= Stoploss Trigger
Target Price <= Target Trigger
If type = Sell:
Stoploss Trigger > Entry Price
Target Trigger < Entry Price
Stop Loss Price >= Stoploss Trigger
Target Price >= Target Trigger