How to sign up on StockAnts?
Post Date : July 14, 2023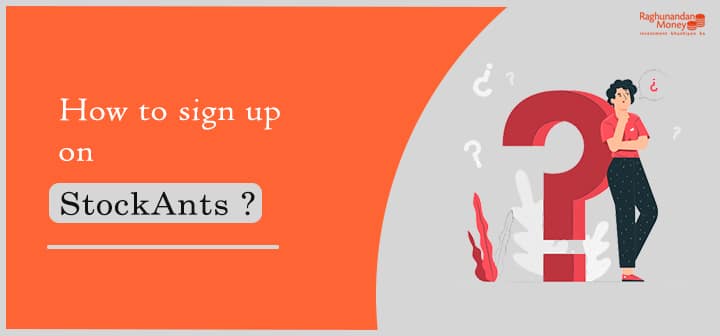 Trade with Confidence on StockAnts with RMoney
To ensure seamless trading, StockAnts has partnered with RMoney, a trusted brokerage firm. Through this collaboration, you can conveniently execute your trades directly on the StockAnts platform, benefiting from RMoney's reliable and efficient services.
At StockAnts, we understand the importance of trust and expertise when it comes to investing. That's why we provide you with access to a diverse community of experienced professionals who have a proven track record of performance. Their insights, combined with aggregated market sentiments, allow you to gauge the pulse of the market and make more accurate predictions.
Simple Sign-Up Process for Users : 
Getting started with StockAnts is quick and easy. As a retail user, you have multiple options to sign up.
 You can either use your existing broker credentials (listed) or choose to sign up using your email or Gmail account. 
Regardless of your choice, the procedure remains the same for both equity and options trading.
Join StockAnts today and unlock a world of real-time stock price estimates, expert insights, and seamless trading. Start making smarter investment decisions with confidence!