How to Apply for Demat Account Closure Online?
Post Date : August 5, 2022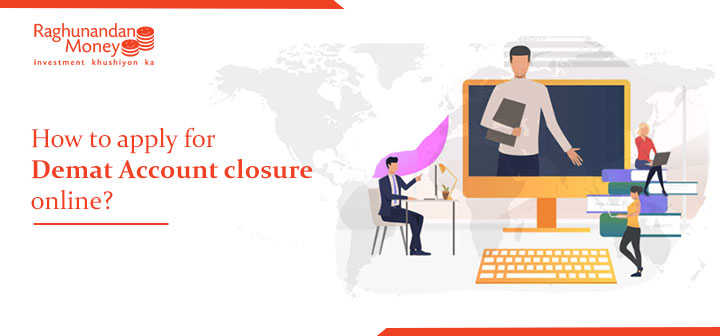 Should you find yourself dissatisfied with RMoney's services or decide to discontinue trading, we have made the process of closing your Demat Account seamless and convenient. With our user-friendly Addition/Modification and Re-Start Module., you can effortlessly apply for the closure of your account online.
Step 1: Visit our official website www.rmoneyindia.com. Click on the three lines on the top right for the drop down menu.
Step 2: From the drop-down menu look for and click on Addition/Modification and Re-Start Module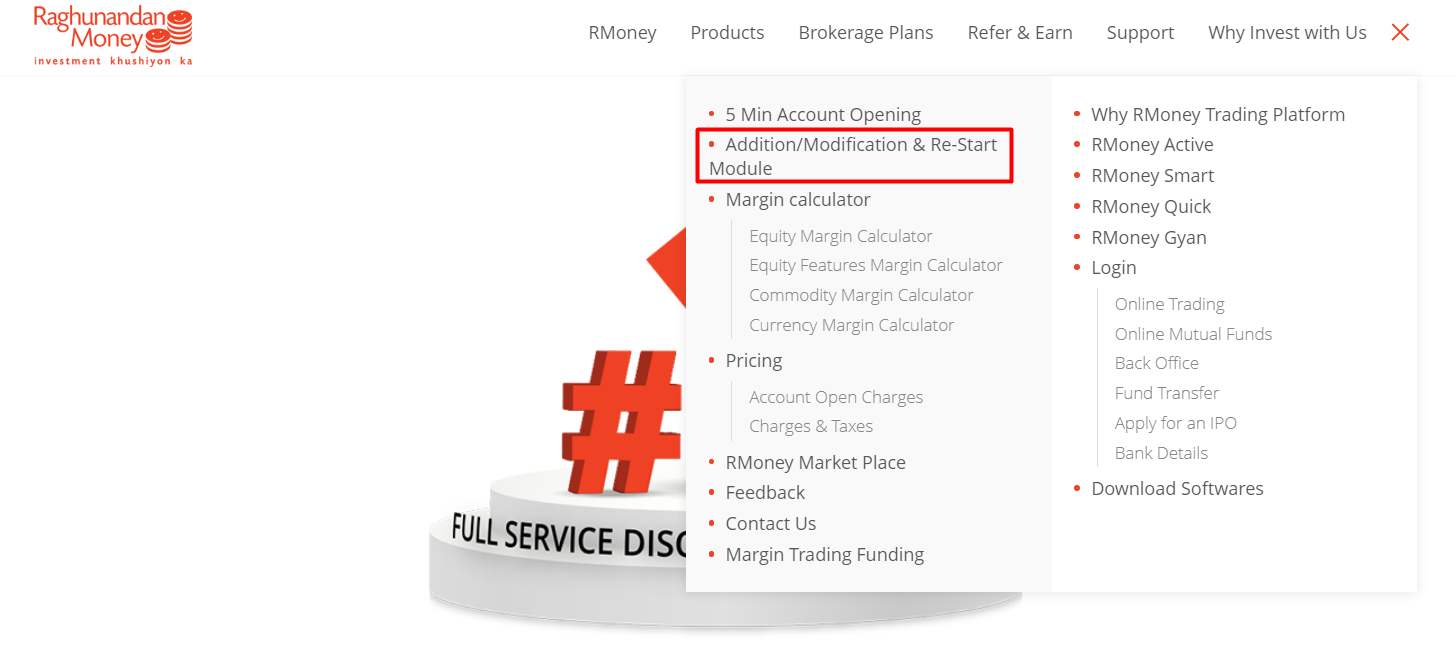 Step 3: Enter your Client Code on the following page and click Login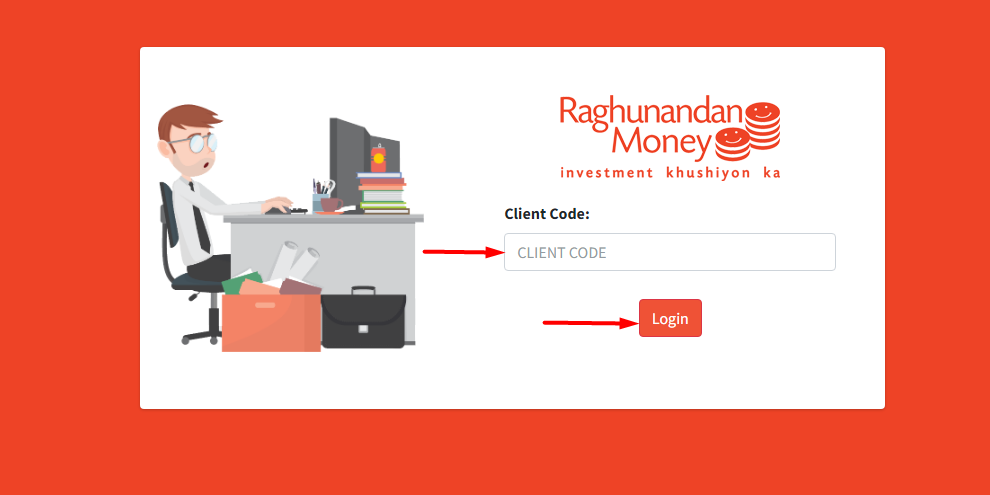 Step 4 : You will recieve an OTP on your registered phone number. Enter the OTP in the following screen for verification.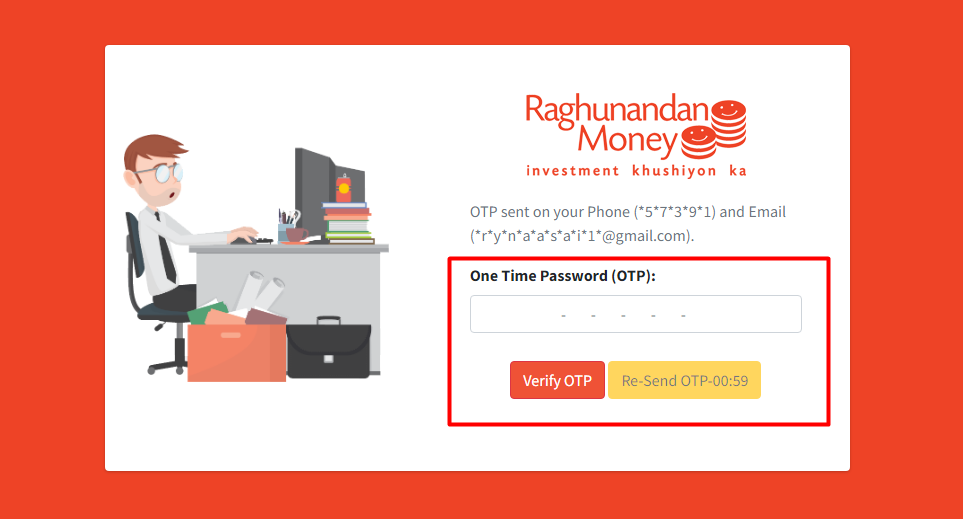 Step 5 : Click on "Account Closure" on the following window. Enter the required details.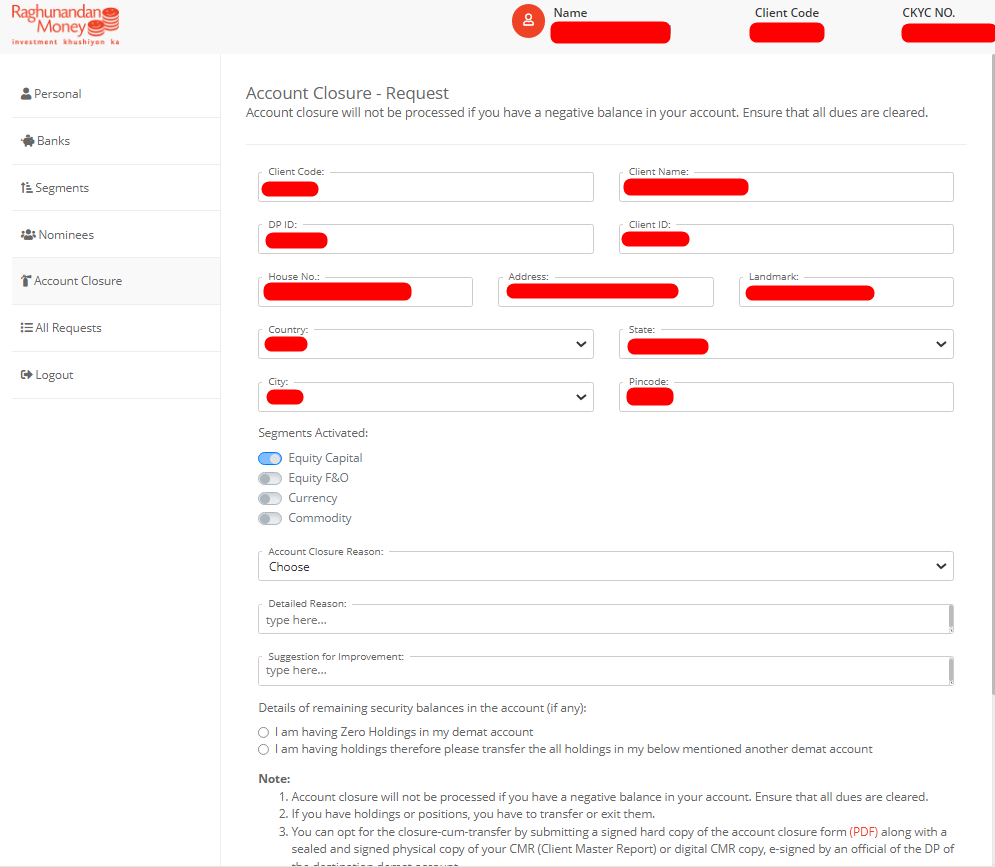 Step 6 : Choose the details of your demat account holding. In case you have holdings in your account you can choose the second option. Enter the required details to transfer your existing holdings to your other demat account. Once done, click on save and next.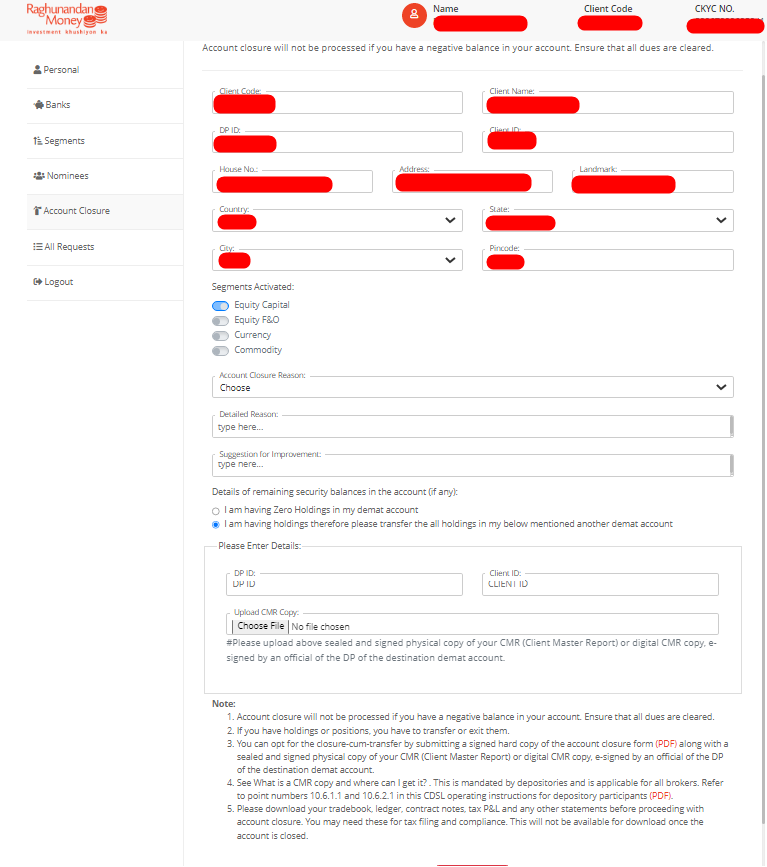 Step 7 : View the form, check the terms and conditions box, and proceed to E-Sign the form.

Step 8 : Enter your Aadhar Card Number, verify through OTP, and eSign the form. Once done, your account closure request will be submitted. Once the process is initiated, you will receive an intimation on your registered email id with RMoney.