How To Apply For An IPO Via RMoney Quick?
Post Date : April 6, 2022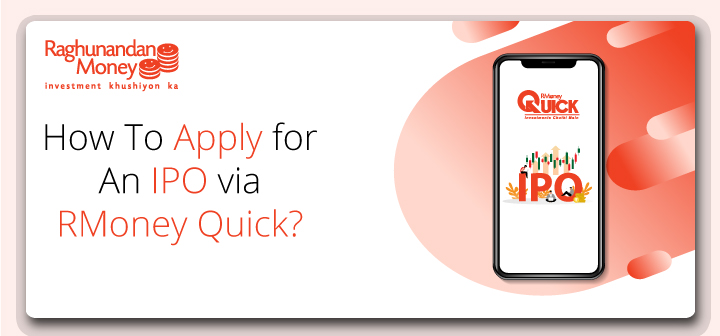 You can apply for an IPO within minutes via RMoney's Advanced Mobile Trading App- RMoney Quick
Follow the simple steps mentioned below to apply for an IPO using RMoney Quick:
Step 1 : Login to RMoney Quick using your login credentials and click on the three dots on the home screen of the App
Step 2 : From the drop-down menu click on the back office and IPO tab. Choose the IPO Option from the following drop-down menu
Step 3 : You'll be directed to a screen showing the list of IPOs. Click on the IPO you wish to apply for
Step 4 : Click on the bid option and you'll get all the details related to the IPO
Step 5 : Enter details related to the Lot Size, price, and UPI ID. Once you've entered all the details click on Submit
Step 6 : Approve the payment request sent on your UPI ID by entering your UPI pin
That's all! Your IPO application is successful.