How Safe Is StockAnts ?
Post Date : July 17, 2023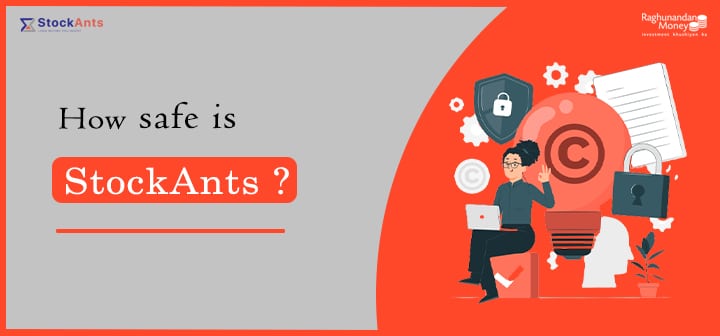 How safe is StockAnts?
Introducing StockAnts, an innovative platform that brings you unparalleled security and reliability through an exclusive, officially recognized partnership with RMoney, cemented by a robust and legally binding agreement. When it comes to safeguarding your investments, we leave no stone unturned.
Before StockAnts even graces the RMoney platform, it undergoes a rigorous evaluation process conducted by an esteemed team of experts, including the broker's technology wizards, IT security gurus, compliance mavens, and seasoned product professionals. This comprehensive assessment ensures that StockAnts meets the highest standards of excellence in every aspect.
Rest assured, your hard-earned money is in exceptionally capable and trustworthy hands. We, at StockAnts, take your financial security seriously. We operate under a strict policy that prohibits any access to your funds. Your money remains securely deposited in your broking account, completely separate from our systems.
When you log in to StockAnts using your broker credentials, you may wonder about the level of security that protects your DEMAT account holdings and funds. Let us put your mind at ease. Our partnership with RMoney guarantees an exceptional level of security for your valuable assets.
On the StockAnts platform, retail users are empowered to place orders seamlessly through RMoney. Additionally, you have the privilege of accessing crucial information such as your holdings, order positions, and available funds. Our collaboration with RMoney assures you that every byte of your data is safeguarded with unwavering dedication and cutting-edge security measures.
Embrace peace of mind as you entrust your investments to StockAnts. With our steadfast commitment to protecting your data and the rock-solid partnership with RMoney, you can have complete confidence that your financial information is shielded with the utmost care and security.