How Does Overnight Protection Work?
Post Date : April 9, 2022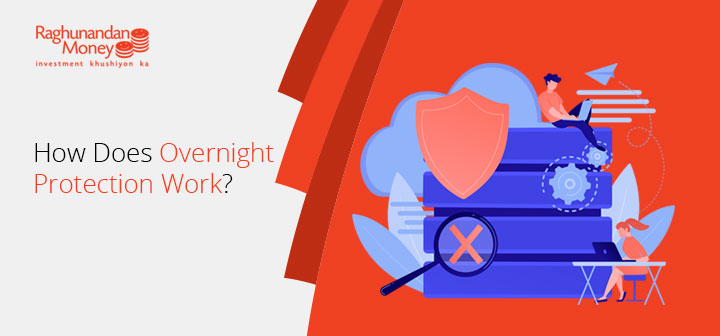 All the legs assigned in each set under this block will get taken 15 minutes before the time set by you in "no trades before exchange close"  and they will be reversed the next working day immediately after the time set by you in "no trades xx mins after the market opens".
This allows you to take hedges to your short option positions to protect your strategy from black swan events without worrying about adding and removing these positions through conditions.
Overnight protection (OP) works as long as the OP legs are of the same exchange and same underlying. 2nd). If it's an API-based strategy, you need to make an API call after 3.10 pm to take the OP positions.  The next morning another API call after 9.20 am to square off the OP positions (an API call runs the strategy so only then it will be processed)
Limitation: OP works only if the strategy has 1 set.