How Do I Backtest A Strategy? Are All Keywords Available For Backtesting?
Post Date : April 14, 2022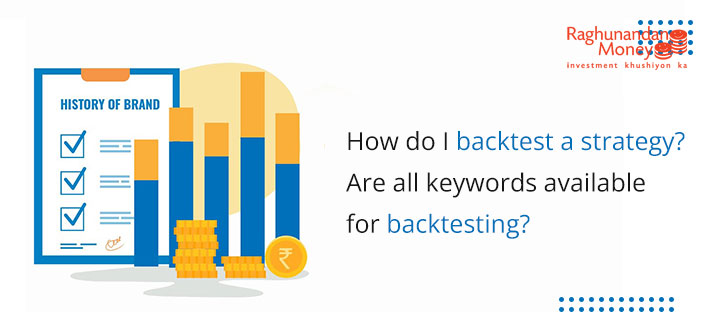 Once you create a strategy, you will be shown an option to either "Deploy" or "Backtest" the strategy. On the Backtest window, select the period of data you want you to backtest against, select the candle frequency and click on Start.
Not all keywords work in the backtest because of the lack of historical data required by the keyword. If such keywords for which data is not present, we will be unable to perform the backtest.
That said, we are constantly working on improving our historical data so that all our keywords that work in real-time should also work for backtesting.