Account Opening Charges at RMoney
Post Date : February 23, 2022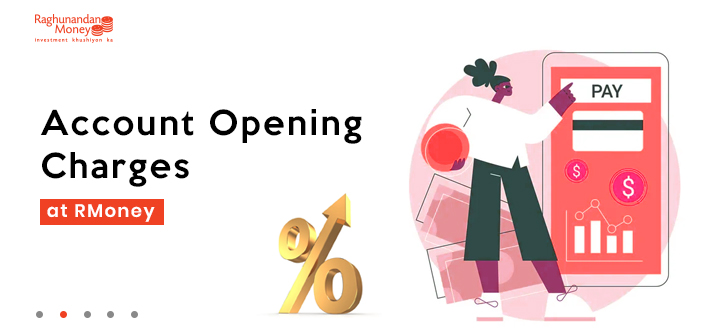 Enjoy the Benefits:
Zero Account Opening Charges! Alternatively, you can choose to pay only Rs.299/- at the time of Account Opening and unlock the incredible advantage of Advanced brokerage worth Rs.499/-.
Take Advantage of Our Offer:
Avail Free Annual Maintenance Charges (AMC) for the first year. Afterward, it's just Rs.299/- +GST per year to continue enjoying our exceptional services.