Indian Union Interim Budget for FY 2019 – Key Highlights
Published : February 1, 2019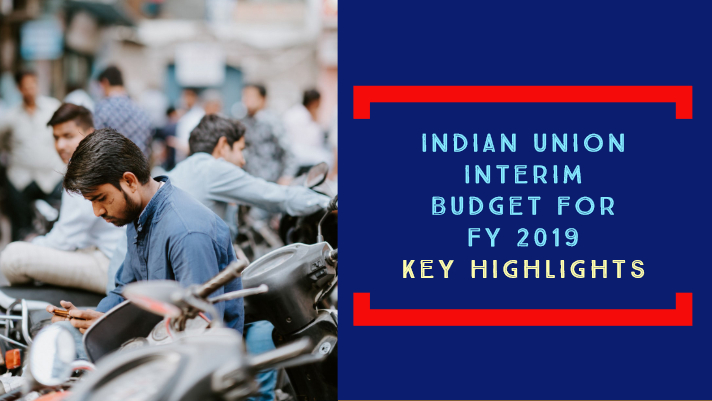 Grab budget 2019 live updates and announcements here. Please note that Piyush Goyal kick-started the Budget Session 2019 through budget speech from 11 am in parliament today on 01 Feb 2019. Furthermore, Subhash Chandra Garg, secretary in the department of economic affairs, took the onus of making the Union Budget 2019.
Key highlights – budget 2019
The following are the key highlights of the interim budget 2019 –
Fiscal Deficit 
Government to focus on debt consolidation along with fiscal consolidation
Fiscal deficit for 2019/20 estimated at 3.4 per cent of GDP
Current account deficit for 2018/19 seen at 2.5 per cent of GDP
Fiscal deficit to be less than 3.1 per cent in 2019/20 without a farm income benefit scheme
Capital expenditure for 2019/20 to be around 3.36 trillion rupees on centrally sponsored schemes
Disinvestment expected to cross 800 billion rupees in 2019
India's net market borrowing at 4.73 trillion rupees in 2019/20
India's revenue deficit at 2.2 per cent of GDP in 2019/20
RBI dividend, financial institutions to the government at 829.1 billion rupees in 2019/20
Gross market borrowing @ 7.04 trillion rupees in 2019/20
India's FY19 budget deficit pegged at 3.4% of GDP and fiscal deficit likely to be 2.5% in 2019-20
Entertainment sector
Keep track of entertainment stocks like Mukta Arts, Eros International, INOX Leisure.
The government announced single window clearance for Indian filmmakers.
Investment incentives
Raises standard deduction from Rs 40,000 to Rs 50,000.
No tax on notional rent on the second self-occupied house
Further, no TDS on house rent up to Rs 2.4 lakh
Income Tax 
Individuals with income up to Rs 5 lakh and another Rs 1.5 lakh in investments totalling Rs 6.5 lakh will have to pay no tax.
This will benefit nearly Rs 3 crore middle-class income earners
Tax Exemption on tax deducted at source on interest income from bank, post office savings raised to 40,000 rupees from 10,000 rupees
 Individual taxpayers with income up to Rs 5 lakh proposed to get a full tax rebate
The gratuity limit increased from Rs 10 lakh to Rs 20 lakh
Telecom sector
Telecom stocks to benefit after govt announcement of creating 1 lakh digital villages in the next five years.
Keep track on Bharti Airtel, Vodafone Idea and RIL
Modernising India
Finance Minister to launch a national centre for Artificial Intelligence
India poised to become $5 trillion economies in the next 5 years
Aspire to become $10 trillion economies in the next 8 years
From being the 11th largest economy in 2013-14 India became the 6th largest economy in the world.
Social schemes
Government to launch the pension scheme of 3,000 rupees per month for unorganised sector workers after the age of 60 years.
From social welfare state India seems to be moving towards a capitalist economy.
 India has achieved over 98% rural sanitation coverage; 5.45 lakh villages declared ODF
SwachhBharat now a national movement
To provide comprehensive social security coverage for workers in the unorganised sector in India
Finance Minister Piyush Goyal says NREGA scheme to get 600 billion rupees and will allocate 190 billion rupees for construction of rural roads
Transportation sector 
Inland freight waterways commenced from Kolkata to Varanasi.  North-eastern states to be connected in due course.
100 plus airports now in India which is far below the government target
India became the fastest highway developer in the world. 27 km of highways built each day
Projects stuck for decades completed
Sagar Mala to accelerate handling of import and export cars
Construction of rural roads tripled. 15.8 lakh out of a total of 17.84 lakh habitations connected with pucca roads under PMGSY.
PMGSY allocated 19,000 crore rupees in 2019-20
Defence sector
Finance Minister allocated defence budget in India to be over 3 trillion rupees in FY19
Rail budget 2019
FM allocates Rs 64,587 crore for Railways in FY20.
Power sector
To promote renewable energy govt set up International Solar Alliance
Installed solar generation capacity increased 10 times in the last five years
Lakhs of new jobs created in this sector
Agriculture sector
Small & marginal farmers to get budgetary support of 6,000 rupees per year.
Government to allocate 750 billion rupees per year for farmer income
Proposes to provide 2% interest subvention for farmers pursuing animal husbandry, fisheries
Proposes to provide an additional 3% interest subvention to farmers hit by natural calamities if they repay loans on time
Centre to spend Rs 75,000 crore annually on farm income support scheme
It will be transferred in instalments of Rs 2,000 each
Kisan Samman Nidhi scheme to be funded by central government
Small, marginal farmers to get Rs 6,000 per year
Healthcare sector
22nd AIIMS hospital to come up in Haryana
About Author
Want to Trade at Lowest Brokerage?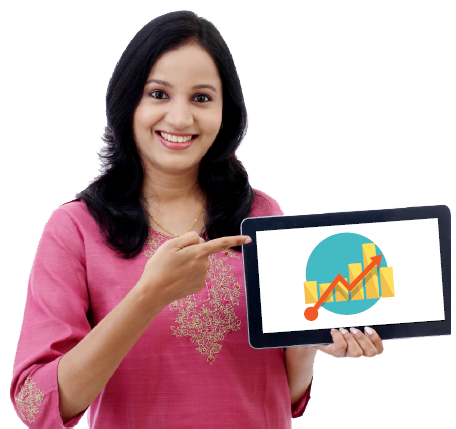 Enjoy flexible trading limits at lowest brokerage rates ?

Open Your Investments Account Now 0Account Opening Charges Life Time Demat AMC Brokerage
Open Demat & Trading Account Online in Just 5 Minutes
---
Apply Now
RMoney's Rewarding Rafer & Earn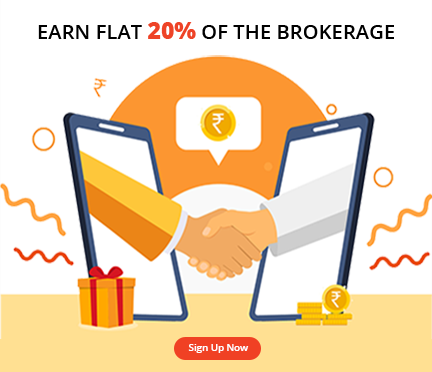 Want a Personalised Advice on your portfolio ? Talk to our Market Experts for FREE.
Register Now for a FREE Call Back.
×
Filing Complaints on SCORES (SEBI) – Easy & Quick
Register on SCORES Portal (SEBI)
Mandatory details for filing complaints on SCORES:

Name, PAN, Address, Mobile Number, E-mail ID

Benefits:

Effective Communication
Speedy redressal of the grieva`nces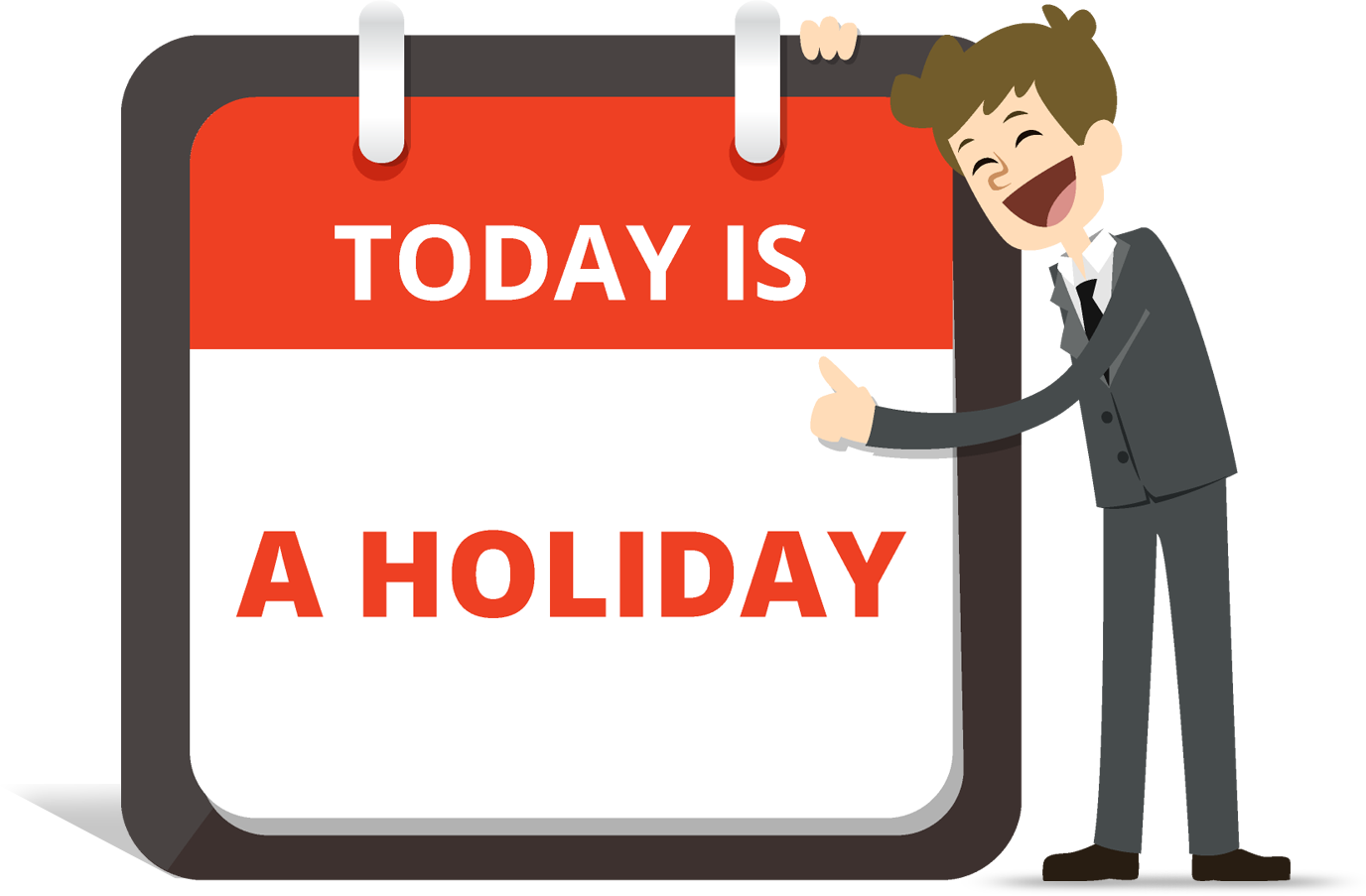 IT'S TIME TO HAVE SOME FUN!
Your family deserves this time more than we do.
Share happiness with your family today & come back soon. We will be right here.
Investment to ek bahana hai,
humein to khushiyon ko badhana hai.

E-mail
askus@rmoneyindia.com

Customer Care
+91-9568654321