Trapped in Expensive
Investment Advisory Services?
Get Quality Investment
Advisory at Affordable Prices
With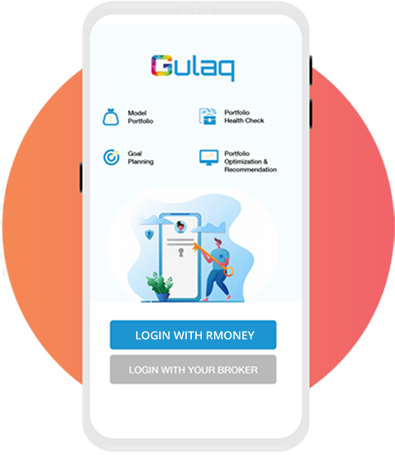 RMoney, in tie-up with Gulaq, brings to you the best Robo Advisory in the Industry. With Gulaq, you get the best Quantitative and Algo-based research throughout the complete investment cycle without any hassle. Gulaq offers you a detailed analysis of your pre-existing portfolio, including both stocks and mutual funds & offers buy, sell and hold recommendations on your pre-existing mutual funds and stocks portfolio. Gulaq also recommends to you curated baskets of stocks, tailored to your risk appetite and financial situation.
YOUR GATEWAY TO BEST ROBO ADVISORY
Gulaq Offerings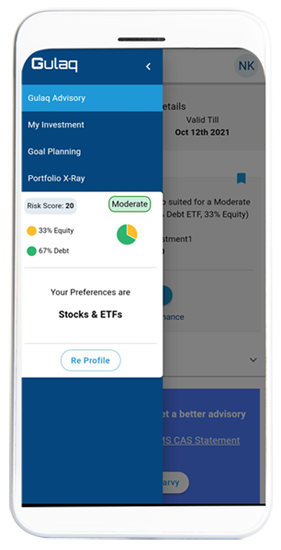 Model Portfolios
Invest in curated baskets of stocks based on your risk profile. You can invest in Stocks, or Hybrid Portfolios after checking the minimum investment requirement and tracking past performance.
Portfolio X-Ray
Get detailed analysis of your pre-existing portfolio including both stocks and mutual funds by simply generating and uploading your CDSL Statement.
Goal Planning
Set your financial goals like retirement, child's education etc., and assign priority to each goal. you can easily customize your stock investment plan.
Want a Quick Portfolio X-Ray
Monthly Auto-Rebalancing
Get monthly re-balancing recommendations and optimize your portfolio on a regular basis. Compare your monthly re-balanced portfolio with the static portfolio and the respective benchmark.
Portfolio Optimization:
Get buy, sell and hold recommendations for both stocks and mutual funds to achieve the best risk and return scenario. The optimization is done considering the taxation and transaction costs.
Redemption and Lumpsum Addition to Portfolio (Coming Soon):
Get recommendations on the best-suited stocks and funds that you should liquidate based on factors like tax implications, exit load, risk profile, and market volatility. Get similar analysis in case of addition of funds' request.
Why Gulaq is the Best Advisory Platform?
12+ years of Estee's
Track Record

Consistently Beating
the Benchmarks

Algo-Based
Decision Making

Attractive
Pricing
How to Get Started?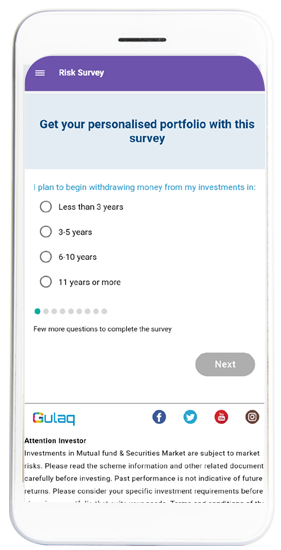 Login

with your Broker Account

Fill

the Risk Survey

Subscribe

to the Advisory Services

Get Access

to Curated Portfolios & Other Services
Apply Now!
Here's a quick glimpse of all you need to know about Gulaq.
YOUR GATEWAY TO BEST ROBO ADVISORY
×
Filing Complaints on SCORES (SEBI) – Easy & Quick
Register on SCORES Portal (SEBI)
Mandatory details for filing complaints on SCORES:

Name, PAN, Address, Mobile Number, E-mail ID

Benefits:

Effective Communication
Speedy redressal of the grieva`nces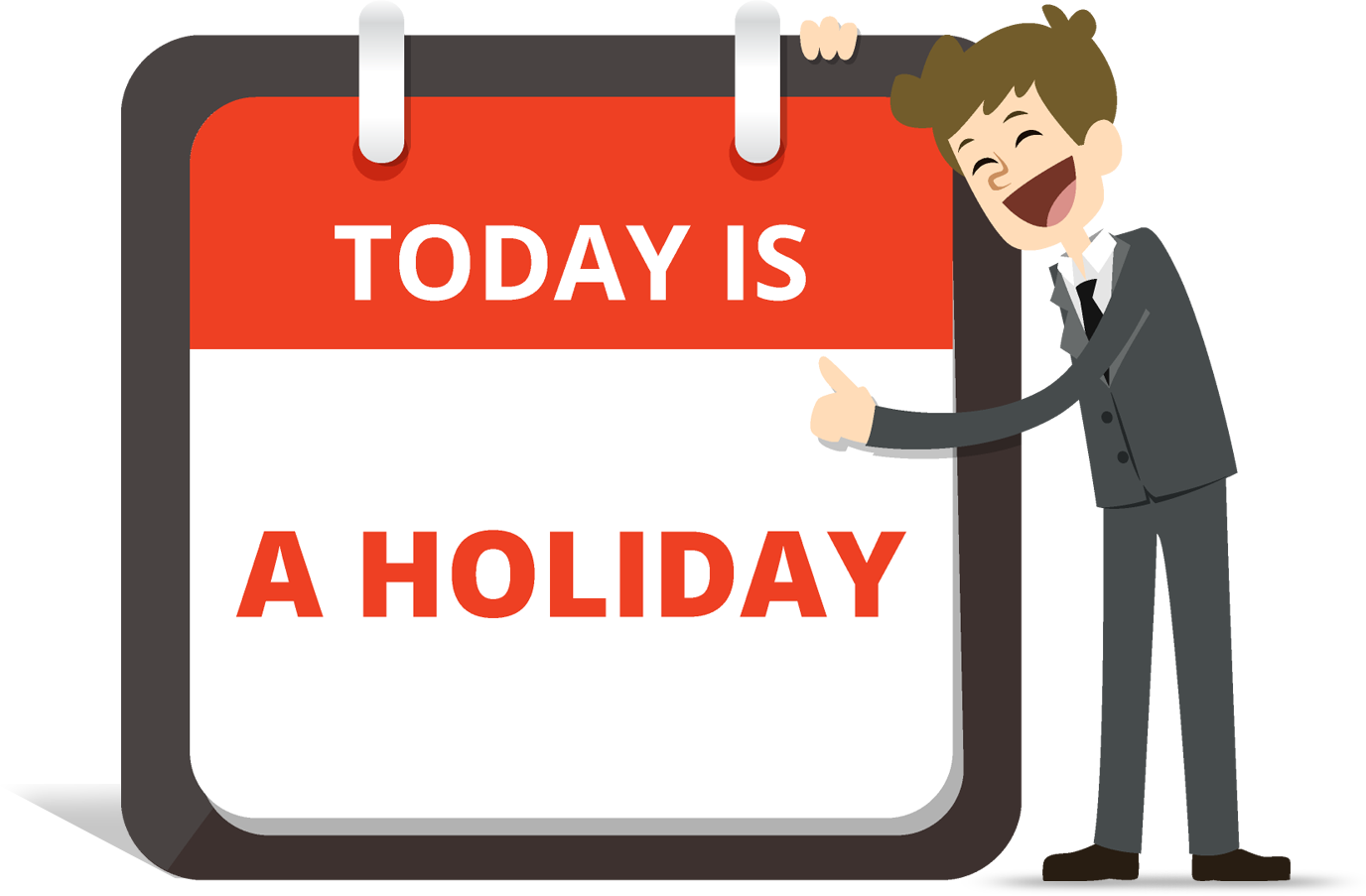 IT'S TIME TO HAVE SOME FUN!
Your family deserves this time more than we do.
Share happiness with your family today & come back soon. We will be right here.
Investment to ek bahana hai,
humein to khushiyon ko badhana hai.

E-mail
askus@rmoneyindia.com

Customer Care
+91-9568654321